Cost: $100
This 0.5 credit hour course will provide students with essential information about ageism, age perceptions, differences across generations, challenges for organizations to attract and retain the newer generations talent, systematic adjustment needed for the aging workforce. Activities in the course will allow students to experience the challenges for employees with different generations. Further, students will become aware of best practices in providing opportunities for all employees.
Course Objectives
Recognize stereotypes and myths about older individuals.
Describe ageism and its effect of careers of older individuals.
Describe the provisions of ADEA and its implications on workplace policies.
Describe the characteristics of different generations and recognize the differences.
Recognize the challenges and opportunities in a multi-generational workplace.
Credit Hours
Success in this 0.5 credit hour course is based on the expectation that students will spend a minimum of 22.5 hours over the length of the course for course related activities.
Credit Criteria
Grading Scale: Badge/No Badge
Evaluation: 100% completion of badge criteria
---
Instructor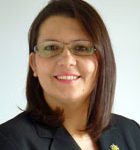 Bio: Gery earned her Ph.D. in Human Resource Management for the University of Central Florida in 2006.

Research: Workplace deviance, employee well-being, and HR practices for small business.

Sample Publications: She has published research in Nonprofit Management and Leadership, Journal of Social Psychology, Entrepreneurship Theory and Practice, Management Research, Journal of Developmental Entrepreneurship, International Journal of Productivity and Performance Management, International Journal of Business Research and Management, Journal of Applied Management and Entrepreneurship, and International Journal of Strategic Management.