Cost: $755
The CMfgT/CSET: Hands-on Lab provides students with hands-on experiences on prepreg cutting, manual layup and bagging of simple laminated composite parts, non-destructive inspection and scarf repair. The hands-on lab is strongly recommended for individuals who attend CSET or CMfgT courses.
Course Objectives
Upon completion of the badge students will be able to:
Plan, cut prepreg, layup and bag simple laminate and sandwich parts
Repair simple composite parts using prepreg and wet repair techniques
Interpret the results of commonly used Non-destructive inspection techniques
Conduct the adhesive bonding of composite parts and appreciate the importance of  key processing steps on the quality of the bonding.
Credit Hours
Success in this 0.5 credit hour course is based on the expectation that students will spend, for each unit of credit, a minimum of 7.5 hours over the length of the course in direct instruction as provided by the instructor and an additional 15 hours outside of class reading, reflecting, and evaluating the topics for a total of 22.5 hours.
Credit Criteria
Grading Scale: Badge/No Badge
Evaluation: 100% completion of badge criteria
---
Instructor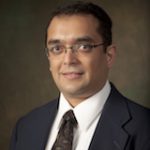 Dr. Suresh Raju is an Associate Professor in the Department of Aerospace Engineering, Wichita State University. Dr. Raju's interests include damage tolerance of sandwich structures, rate sensitivity of composite materials and fatigue of fastener joints. Dr. Raju has been involved with the experimental investigation on rate sensitivity of composite materials for crashworthiness applications. Dr. Raju received his B.E. in Mechanical Engineering from Bangalore University, India and PhD in Aerospace Engineering from Wichita State University.