Cost: $210
The topics covered in this course include technical aspects related to trimming and drilling of composites, defects in composites, adhesive bonding and assembly, non-destructive and destructive inspection. The implications to the role and responsibilities of the manufacturing inspector are discussed in each case.
Prerequisite: AE 770BB
Course Objectives
Upon completion of the badge students will be able to:
Explain the differences in trimming and drilling composites versus metals, effects of tool quality, and importance of dust control.
Describe the different destructive and non-destructive inspection methods for cured composite parts and their limitations
Describe the advantages and disadvantages of adhesive bonding, factors affecting the bond quality and challenges in inspection of bonded joints.
Credit Hours
Success in this 0.5 credit hour course is based on the expectation that students will spend, for each unit of credit, a minimum of 7.5 hours over the length of the course in direct instruction as provided by the instructor and an additional 15 hours outside of class reading, reflecting, and evaluating the topics for a total of 22.5 hours.
Credit Criteria
Grading Scale: Badge/No Badge
Evaluation: 100% completion of badge criteria
---
Instructor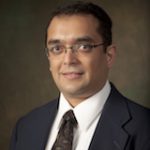 Dr. Suresh Raju is an Associate Professor in the Department of Aerospace Engineering, Wichita State University. Dr. Raju's interests include damage tolerance of sandwich structures, rate sensitivity of composite materials and fatigue of fastener joints. Dr. Raju has been involved with the experimental investigation on rate sensitivity of composite materials for crashworthiness applications. Dr. Raju received his B.E. in Mechanical Engineering from Bangalore University, India and PhD in Aerospace Engineering from Wichita State University.