Cost: $100
The Biofeedback and the Helping Professions badge will provide an introduction to biofeedback as a practice technique in human services The badge will overview both the autonomic nervous systems in relation to biofeedback. The badge will also provide an overview of ethics and values in the helping professions (social work) and biofeedback practice. Finally, biofeedback as an evidence based practice will be discussed.
Course Objectives
Upon completion of the badge, students should be able to demonstrate the following:
An understanding of the foundations of biofeedback as a practice technique.
The Student will be able to understand and explain the autonomic nervous system in relation to the sympathetic and parasympathetic nervous systems.
Demonstrate knowledge of professional social work ethics in practice (or your own professional associations) and knowledge of the Association for Applied Psychophysiology and Biofeedback ethical principles.
Knowledge of Evidenced Based Practices using biofeedback techniques.
Credit Hours
Success in this 0.5 credit hour course is based on the expectation that students will spend, for each unit of credit, a minimum of 7.5 hours over the length of the course in direct instruction as provided by the instructor and an additional 15 hours outside of class reading, reflecting, and evaluating the topics for a total of 22.5 hours.
Credit Criteria
Grading Scale: Badge/No Badge
Evaluation: 100% completion of badge criteria
Contact Hours for Professional Relicensure
Social Workers: This program has been pre-approved by the Kansas Behavioral Sciences Regulatory Board for continuing education for social workers. These course offerings are approved for 7.5 contact hours applicable for relicensure. (BSRB approval #05-001).
---
Instructor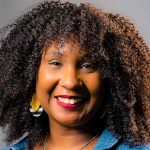 BreAnn Gilkey, LMSW, is an Associate Clinical Professor and an Associate Director of Field Practicum in the School of Social Work. She received her BA in Social Work from Wichita State in 2003 and her MSW in 2005. Ms. Gilkey joined the School's faculty 2013. She has worked in a variety of social service settings. She began her career at Episcopal Social Services working in their Representative Payee Program, and later worked at United Methodist Urban Ministries (now United Methodist Open Door) as their Transitional Housing Case Manager. Ms. Gilkey also worked at the Wichita Area Technical College and Catholic Charities with the Marriage for Keeps Program. In addition to Field Practicum, BreAnn's teaching areas and experience range from Social Work Practice with Compassion and Mindfulness to work with Women, Children, and Poverty. She holds professional affiliations within the State of Kansas Behavioral Sciences Regulatory Board as a Licensed Master Social Worker and with the Kansas Council on Social Work Education (KCSWE). Ms. Gilkey holds academic recognition with the Phi Alpha Honor Society. She serves the Maternal Infant Health Coalition as a Co-Chair, WSU Council of University Women as President, WSU Women's Association, and Sedgwick County Fetal Mortality Review-Case Review Team.