Cost: $100
This course uses reading, discussion, and reflective writing to explore the ways intersectionality can help service providers understand the barriers to and opportunities for service engagement, healing, and self-determination of those traditionally marginalized or oppressed.
Course Objectives
Upon completion of this badge, students will be able to:
Understand intersectionality in real-world contexts
Identify and articulate narrative as a way of understanding lived experience in service delivery
Apply narrative concepts to real-world intersectional situations
Create action plans for using narrative-intersectional approaches to enhance cultural competency in service delivery
Credit Hours
Success in this 1 credit hour course is based on the expectation that students will spend, for each unit of credit, a minimum of 15 hours over the length of the course (normally 1 hour per unit per week) for instruction and preparation/studying or course related activities for a total of 45 hours.
Credit Criteria
Grading Scale: Badge/No Badge
Evaluation: 100% completion of badge criteria
---
Instructors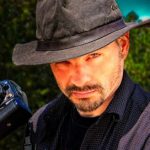 Lael Ewy is a longtime educator, having taught English at the college level for 20 years. Lael has also worked in the behavioral health field, where he used the concepts of intersectionality to help mental health professionals achieve their goals of better responding to the cultural situations of these they serve.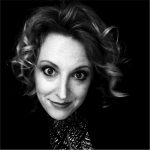 As a Qualified Mental Health Professional, Bailey Blair ensure access to quality services for those experiencing mental health struggles. Through continuous training, learning and supervision, the growth of both consumers and professionals is encouraged and all members of the community thrive.
In addition to Bailey's professional engagements, she is the co-founder of StopSuicideICT, as well as the Communications Chair for the Sedgwick County Suicide Prevention Coalition. Bailey also serves on the Governor's Behavioral Health Services Planning Council.