Cost: $100
Improving the health in a community depends on effective community partnerships. This badge introduces students to the concepts of population-based program development, implementation, and evaluation. Additionally community-based relationships, program methodology, and the social determinants of health will be explored.
Course Objectives
Upon completion of this badge, students will be able to:
Describe the programs and services provided by government and non-governmental organizations
Recognize the continuum of relationships and determinants impacting the health in a community
Identify community assets and resources to improve health in a community
Demonstrate ways to use collaborative strategies to improve the health in a community
Credit Hours
Success in this 0.5 credit hour course is based on the expectation that students will spend, for each unit of credit, a minimum of 7.5 hours over the length of the course in direct instruction as provided by the instructor and an additional 15 hours outside of class reading, reflecting, and evaluating the topics for a total of 22.5 hours.
Credit Criteria
Grading Scale: Badge/No Badge
Evaluation: 100% completion of badge criteria
Contact Hours for Professional Relicensure
Nursing: Nurses seeking Continuing Nursing Education (CNE) for a badge course, must submit an Individual Offering Approval (IOA) application to the Kansas State Board of Nursing (KSBN) for official approval PRIOR to renewal of your nursing license. The IOA can be found on www.ksbn.org.
Social Workers: This program has been pre-approved by the Kansas Behavioral Sciences Regulatory Board for continuing education for social workers. These course offerings are approved for 7.5 contact hours applicable for relicensure. (BSRB approval #05-001).
---
Instructor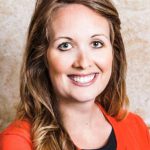 Dr. Keene Woods is an Assistant Professor at Wichita State University in the Department of Public Health Sciences. She earned a Master's in Behavioral Science, a Master's in Public Health, and a PhD in Behavioral Psychology from the University of Kansas. Dr. Keene Woods teaches an undergraduate Community Health course and graduate Social and Behavioral Public Health and Epidemiology courses. She is a maternal, infant, and child health researcher and educator with an emphasis on addressing health disparities. Her work is community-based and collaborative in nature utilizing mixed methods to answer specific community health questions. She is active in local and state groups working to improve birth outcomes for infants and mothers in Kansas. Her experiences are shared with students through undergraduate and graduate coursework and service-learning opportunities.