Cost: $100
This badge focuses on developing Policy Development & Program Planning Skills, based on the Core Competencies for Public Health professionals, Tier 1. Course activities will help student build awareness, understanding and capacities related health improvement planning, developing program goals and objectives, strategic planning, public health policy, and quality improvement.
Course Objectives
Upon successful completion of this course, students will be able to:
Contribute to state/Tribal/community health improvement planning
Describe organizational strategic plan components
Gather information that can inform options for policies, programs, and services
Apply strategies for continuous quality improvement
Credit Hours
Success in this 0.5 credit hour course is based on the expectation that students will spend, for each unit of credit, a minimum of 7.5 hours over the length of the course in direct instruction as provided by the instructor and an additional 15 hours outside of class reading, reflecting, and evaluating the topics for a total of 22.5 hours.
Credit Criteria
Grading Scale: Badge/No Badge
Evaluation: 100% completion of badge criteria
Contact Hours for Professional Relicensure
Nursing: Nurses seeking Continuing Nursing Education (CNE) for a badge course, must submit an Individual Offering Approval (IOA) application to the Kansas State Board of Nursing (KSBN) for official approval PRIOR to renewal of your nursing license. The IOA can be found on www.ksbn.org.
Social Workers: This program has been pre-approved by the Kansas Behavioral Sciences Regulatory Board for continuing education for social workers. These course offerings are approved for 7.5 contact hours applicable for relicensure. (BSRB approval #05-001).
---
Instructor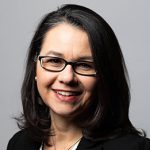 Sonja Armbruster, MA, joined the Department of Public Health Sciences at Wichita State University's College of Health Professions in August 2017. In her role as a Health Sciences Educator, her priority teaching areas include Health Administration and Policy, Health Communication and Quality Improvement. Prior to joining the faculty, she was the founding director of the Center for Public Health Initiatives at Wichita State University's Community Engagement Institute. There she led a team that provides training and technical assistance to the state health department as well as local health departments and other health services agencies across the state. Previously, she worked for 10 years at the Sedgwick County Health Department where she served in a number of administrative roles, including health promotion program management, development of the strategic plan and performance management system, supervision of the quality improvement and accreditation preparation efforts, and leadership of community health assessment and improvement planning.
As a consultant for the Public Health Foundation, Sonja has provided training and technical assistance for state, local and tribal health departments in the areas of performance management systems development, workforce development, and quality improvement since 2011.
Sonja is a member of the Oral Health Kansas board of directors and an Ex-Officio member of the Kansas Public Health Association- where she served as the 2009 board president. She chaired the community health improvement coalition, the Wichita Health Alliance, for six years and continues as a coalition member. Additionally, Sonja serves as a site visitor for the Public Health Accreditation Board.
Her formal education includes a Bachelor of Arts in Secondary Education and a Master of Arts in Communication, both from Wichita State University.