Cost: $100
Social Work Practice using Compassion and Mindfulness will explore the use of mindfulness and compassion in practice. Students will learn about the importance of using mindfulness and compassion for self-care as well as client care. The badge will explore mindfulness and compassion through the trinity of mind, body, and spirit and learn techniques and skills to incorporate into practice.
Course Objectives
Upon completion of this badge, students will be able to:
Demonstrate knowledge of mindfulness in personal and professional practice.
Describe mindfulness practice skills and record processes/outcomes.
Identify and describe the main concepts and skills of mindfulness in living.
Credit Hours
Success in this 0.5 credit hour course is based on the expectation that students will spend, for each unit of credit, a minimum of 7.5 hours over the length of the course in direct instruction as provided by the instructor and an additional 15 hours outside of class reading, reflecting, and evaluating the topics for a total of 22.5 hours.
Credit Criteria
Grading Scale: Badge/No Badge
Evaluation: 100% completion of badge criteria
Contact Hours for Professional Relicensure
Social Workers: This program has been pre-approved by the Kansas Behavioral Sciences Regulatory Board for continuing education for social workers. These course offerings are approved for 7.5 contact hours applicable for relicensure. (BSRB approval #05-001).
---
Instructor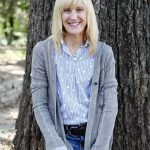 Deah Davis is an experienced advanced generalist social worker in Sedgwick County, receiving both her BSW and MSW degrees from Wichita State University. She has been an active social work practitioner throughout the community in the areas of substance abuse treatment, co-occurring mental health disorders, corrections, cultural competency in the administration of treatment and harm reduction. Her experiences in the provision of substance abuse treatment include case management, outpatient clinician, residential addictions therapist, and licensed clinical addictions counselor. With her advanced generalist social work knowledge, training and experience she has been helping prepare social work students at BSW and MSW levels integrate into the local community to practice in all areas of social work. Deah has been an adjunct faculty member at Wichita State School of Social work since 2009 teaching social work and addictions practice. As a regional advocate for generalist and advanced generalist social work education, Deah believes well-trained generalist social workers can provide vital services and support within the State of Kansas.