Cost: $100
Provides an overview of DSPaths certificate of advanced proficiency, and discusses the importance of advocacy and participant empowerment. In this course, students learn how to promote self-determination and the importance of networking and promoting community service. This course includes 15 hours of classroom instruction (1-credit hour) of the required 60 hours of classroom instruction for the certificate of advanced proficiency in DSPaths credentialing training through the Ohio Alliance of Direct Support Providers (OADSP) curriculum. Graded Bg/NBg.
Credit Hours
Success in this 1 credit hour course is based on the expectation that students will spend, for each unit of credit, a minimum of 15 hours over the length of the course (normally 1 hour per unit per week with 1 of the hours used for lecture) for instruction and preparation/studying or course related activities for a total of 45 hours. Go to: http://webs.wichita.edu/?u=academicaffairs&p=/definitionandassignmentofcredithours/ for the policy and examples for different types of courses and credit hour offerings.
Credit Criteria
Grading Scale: Badge/No Badge
Evaluation: 100% completion of badge criteria
---
Instructor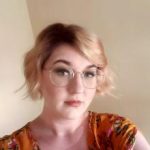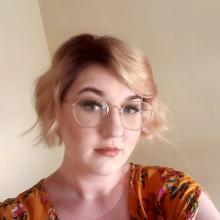 Ericka Cameron has her Master's degree in Sociology from Wichita State University. Since graduating, Ericka has worked in a variety of non-profit and government settings with a focus on family welfare and intellectual and developmental disabilities. Most recently, Ericka worked at the Sedgwick County Developmental Disability Organization wherein she served as the liaison to Project SEARCH and assisted in the development of the Direct Support Professional Pathway Program. Ericka has experience working with individuals with intellectual and developmental disabilities both within her professional history and in her personal life.