Cost: $100
This course is a comprehensive introduction to grantwriting. Topics include developing grant opportunities based on your organization's strategic plan, researching grantmakers (funders), using the Request for Proposals (RFP) for successful project and proposal planning, understanding persuasive narrative writing, preparing the project budget, and optimizing the proposal for re-submission if it is rejected.
Course Objectives
Upon completion of this course, students will be able to:
Identify fundable projects appropriate to an organization's strategic plan
Research relevant grantmakers and grant competitions
Analyze a Request for Proposals using a template
Create a Compliance Checklist of tasks to meet the proposal deadline
Create a project Logic Model and write SMART objectives
Develop a project budget using a template
Credit Hours
Successful completion of this badge is awarded 0.5 online hours of credit. Workload for completion is based on the expectation that students will spend a minimum of 7.5 hours in instruction over the length of the badge and an additional 15 hours on preparation, readings, studying, writing, research and other assignments as determined by the badge instructor.
Activities will involve working online, participating in asynchronous activities, and other offline work.
Credit Criteria
Grading Scale: Badge/No Badge
Evaluation: Achieve 85% of total points possible
---
Instructor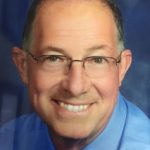 Robert Hull has been a grant writer for 22 years, first at WSU Office of Research Administration (1994-1998) and the Cerebral Palsy Research Foundation (1998-2016). In 1996, he co-founded the Kansas Professional Grant Association in Wichita, which continues currently with chapters in Wichita and Topeka, Kansas. Robert joined the national Grant Professionals Association (GPA) in 2003 and in 2007 he was among the first cohort to obtain the Grant Professionals Certification, passing a psychometrically validated exam. In 2003 Robert became a KPGA "Million Dollar Member," and in total he won $4.6 million in grants for WSU and CPRF. Since 2008, Robert Hull has been a GPA Mentor for other grant writers. Since 2015 he has taught the "Grantwriting 101 for Community Nonprofits" course for the WSU Community Education program at the WSU Metroplex.