Cost: $100
This badge is designed for two groups of students: either experienced grant writers or students who have completed the WSU badge, Successful Grantwriting: Narrative Text and Budgets. This badge, Successful Grantwriting: Theory and Practice, will offer a big-picture approach, more theoretical than the first, hands-on introductory course. Students will engage in discovery learning, focusing on online and library research. The assignments are designed to assist students as grant writers in developing a supportive theoretical structure for their project development and proposal writing processes.
Course Objectives
Upon completion of this course, students will be able to:
Identify at least 9 research areas that offer contributions to grant writing.
Demonstrate improved online or library research methods.
Demonstrate improved summarizing of research fields.
Demonstrate clear and concise writing in submissions and participation.
Review and ask inquiry questions about other student's submissions.
Credit Hours
Successful completion of this badge is awarded 0.5 online hours of credit. Workload for completion is based on the expectation that students will spend a minimum of 7.5 hours in instruction over the length of the badge and an additional 15 hours on preparation, readings, studying, writing, research and other assignments as determined by the badge instructor.
Activities will involve working online, participating in asynchronous activities, and other offline work.
Credit Criteria
Grading Scale: Badge/No Badge
Evaluation: Achieve 85% of total points possible
---
Instructor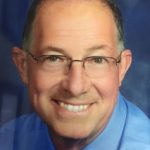 Robert Hull has been a grant writer for 22 years, first at WSU Office of Research Administration (1994-1998) and the Cerebral Palsy Research Foundation (1998-2016). In 1996, he co-founded the Kansas Professional Grant Association in Wichita, which continues currently with chapters in Wichita and Topeka, Kansas. Robert joined the national Grant Professionals Association (GPA) in 2003 and in 2007 he was among the first cohort to obtain the Grant Professionals Certification, passing a psychometrically validated exam. In 2003 Robert became a KPGA "Million Dollar Member," and in total he won $4.6 million in grants for WSU and CPRF. Since 2008, Robert Hull has been a GPA Mentor for other grant writers. Since 2015 he has taught the "Grantwriting 101 for Community Nonprofits" course for the WSU Community Education program at the WSU Metroplex.